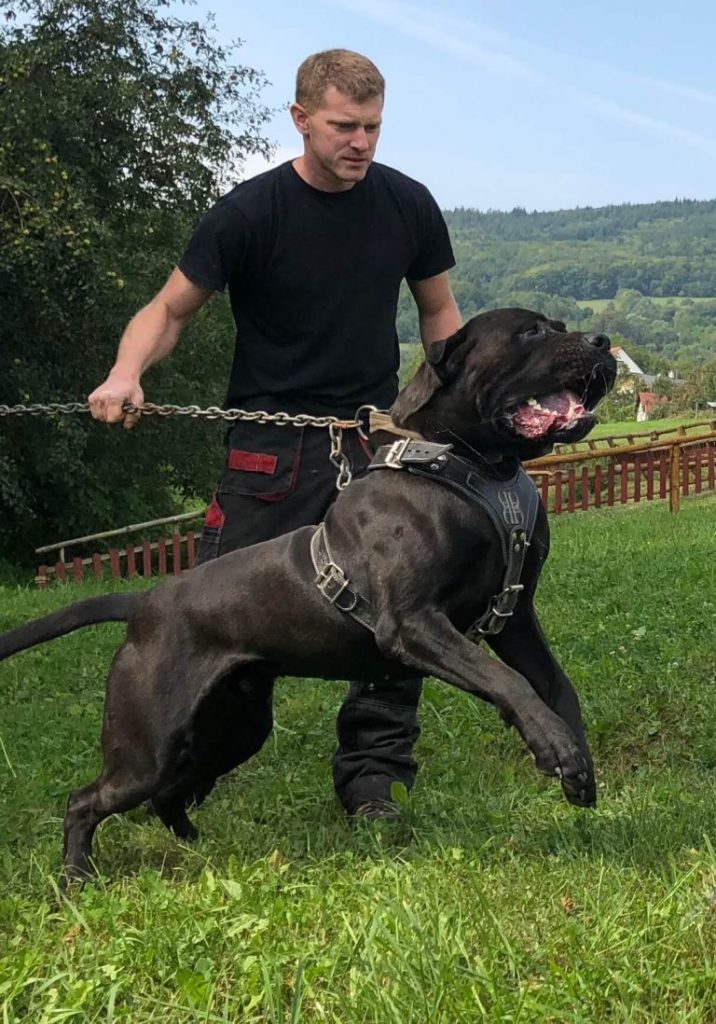 An Andante Bandog is strictly designed to be the ultimate personal protection dog, family protection dog and property guard dog. The Andante Bandog blood line is deep generation line which has been bred from an unique combination of different working bloodlines, with a strong natural instinct to love children. Our line of dogs have a natural instinct to protect their owner, family and home. The Andante Bandog has unparalleled protection instincts and is a wonderful companion or family dog. They are extremely intelligent, confident, trainable and easy to maintain. They are naturally good natured, fond of children in general, extremely devoted to their owner and eager to work. Appearance is muscular, behavior is self assured, steady and fearless. It is basically a calm dog that transforms if a bad situation arises. The Andante Bandog is believed to be the perfect protection and working guard dog available today. Andante Bandog Kennels is one of the most famous Bandog kennel names, celebrated worldwide for producing dogs with a stable temperament and outstanding working qualities.
Male: 58 kg-70 kg. (127-150 pounds), height range of 25 to 29 inches (65 to 75 cm) at the withers
Female: 45 kg-55 kg. (99-121 pounds), height between 22 to 27 inches (58 to 70 cm) at the withers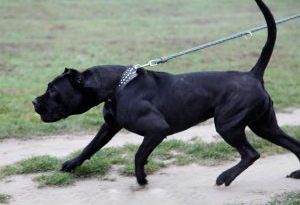 The Andante Bandog comes in a wide variety of colours: solid black, black brindle, tiger, blue, fawn, chocolate. The main focus in the Andante Bandog breeding program is to breed dogs who are physically and mentally strong. We produce healthy family protection dogs with great working qualities, with a natural instinct to love children and all family members. Our breeding program is not the same as a typical or traditional Bandog kennel. We are very selective and specialised in breeding Andante Bandogs with great temperaments, stable characters, great muscle mass, heavy bones, huge heads and with an overall eastheticly proportional look. Our dogs and puppies are well educated and socialised to become the ultimate family protectors and great companions.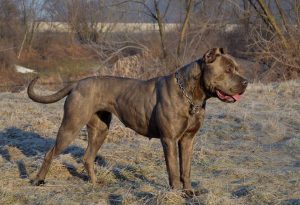 Training your new Andante Bandog starts from birth, our Andante team will ensure the puppy is socialised, has human contact and regular vet checks. Once home, the Andante Bandog will require basic puppy training as you would do with any dog.These are a large breed and as such we can not emphaise enough that training needs to be a part of the dogs life, they thrive on being stimulated, both mentally and physically. With this being said, the Andante Bandog will grow at a rapid rate, so you need to be aware that although the dog may look older in aprearance their bones and joints are still soft. Limit excessive running and exercise until around the end of their first year, as their joints and bones are still strengthing in density.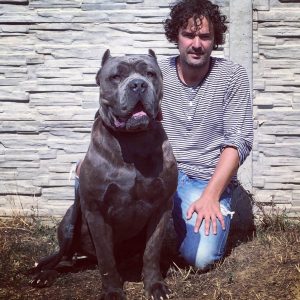 Our team is on hand all of the way to give advise to our clients and future Andante Bandog Family members. We provide a worldwide shipping service and personal delivery service. Air freight is the fastest and safest way of transporting your dog. We have several years of experience in transporting our dogs worldwide via prestigious airlines, such as: British Airways, Lufthansa, Air France, Air Canada, American Airlines and many others.